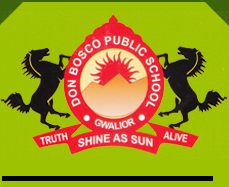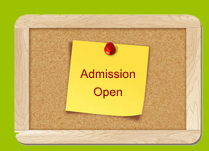 Don Bosco Public School
Add - Vayu Nagar, Airport Road, Gwalior- 474020 ( M.P )
Mob - +91-9109144497


Admission Open 2023-2024 Admission Open 2023-2024 Admission Open 2023-2024 Admission Open 2023-2024
Co Curricular Activities

Co Curricular Activities Co-Curricular activities are part of life and academic studies which help the child to grow completely. For this the school provides all the means and resources that are available, to bring out the hidden talents and qualities. The child is exposed to the following activities.

CULTURAL ACTIVITIES :
The institute is a part of society therefore every child is encouraged to participate in the activities assigned such as : Dance, Drama & Music, Physical Training, Sports & Games, Public Debates, Elecutions, Calligraphy, Declamation, Recitation & Public reading, Essay writing, Ethics & Etiquettes, Stage exposure, Puppet theaters.

HOBBIES & INTEREST :
The Institute will encourage to develop useful hobbies like drawing & paintings, Needle works, Gardening, Craft, Diya making & Decoration and Clay modeling works.

OUTDOOR ACTIVITIES :
These are complimentary to indoor activities such as picnics, tours, Visits to Historical monuments and forts, Scientific museums, Zoo Visit, Field Trip to super market and to other charitable institutes.

The school also provides facilities for health checkups like : Dental Checkups, Eye Checkups, Child Psychology Counselling, Vaccination Programs. The institute also encourages Birthday Celebrations, Major religious festivals, Social Events, Friendship day celebrations, Grandparents day and Memorial Services in the calender year in order to arouse spiritual and patriotic feelings in the child.

From time to time the institute will arrange for career guidance, inspiring & motivating instructions that will help the child to understand and be prepared for the future. All these activities are done under one heading "See, Touch and Learn".
Designed By : Markestein Technology Solutions