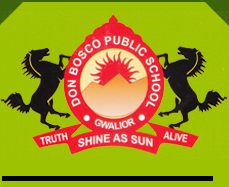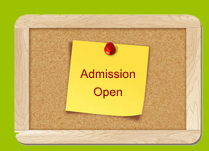 Don Bosco Public School
Add - Vayu Nagar, Airport Road, Gwalior- 474020 ( M.P )
Mob - +91-9109144497


Admission Open 2023-2024 Admission Open 2023-2024 Admission Open 2023-2024 Admission Open 2023-2024
Admission Process & Rules
Admission Process :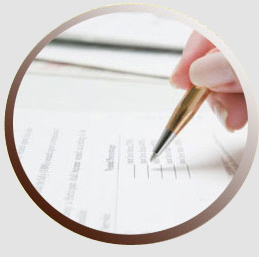 Stage 1 :
Submit the online Registration Form from this website or visit the school admissions office
Stage 2 :
Don Bosco Public School Counselor will get back to you to answer your questions and collect the required information
Stage 3 :
Parents / Guardian are expected to visit the school campus to understand the culture and ethics of the institution, whether it is in sync with their expectations from the school that they will choose for their child. Don Bosco Admissions department will present details on the infrastructure, capacity, availability of seat, values and ethics, discipline and vision of the school.
Stage :
The parent needs to fill up the admission form and ensure all documents are in order. The child will be met to ensure that there is no special help needed for the child and the school is equipped to handle if there is any medical condition that the child is suffering from.
Note :
School text books and Uniforms can be purchased on announced dates. Admissions are soon going to be open at following school levels –Pre Nursery to Class 8.
Age Criteria:
2.5 years complete for Pre-Nursery
3+ years complete for Nursery
4+ years complete for KG
5+ years complete as for Std 1
Eligibility:
All Nationalities
1. Color Photo (passport size)
2. Birth Certificate
3. Transfer Certificate (from previous school, if applicable)
4. Photocopy of previous school Mark-sheets (originals to be sighted at admissions time, if applicable)
5. Valid passport for international students
6. Medical reports

Document Checklist (to be submitted to admission office) :
* The counsellors will help out with the admission process
Admission Rules :
Admission for classes Nursery, KG1 & KG2 will be given directly without interviews. Parents will have to fill in the registration form attached in the prospectus within 3 days from the date of issuing the prospectus. Students for classes 1st to 5th will have to register for admission on filling the admission forms attached to the prospectus and the interviews will be conducted on the date of admission.
REQUIREMENT FOR ADMISSION :
Parents should submit the following documents to be considered for admission in this school.
1. Birth certificate from the municipal corporation (NAGAR NIGAM-GWALIOR)
2. Marksheets of previous class last attended.
3. Transfer certificate duly signed by D.E.O. (District Educational Officer)
4. Six Passport size Colour photographs
5. Health certificate or report from family or Government Doctors
6. Proof of cast certificate (SC/ST/OBC).

Note : Any documents lacking will not be considered for admission.
* Special reserve quota for SC/ST/OBC.
* All legal disputes could be settled within Gwalior Jurisdiction only.
* Right to amend any norm is reserved with the management and which cannot be challenged.
Designed By : Markestein Technology Solutions