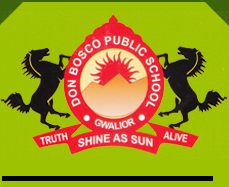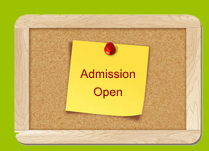 Don Bosco Public School
Add - Vayu Nagar, Airport Road, Gwalior- 474020 ( M.P )
Mob - +91-9109144497

Admission Open 2023-2024 Admission Open 2023-2024 Admission Open 2023-2024 Admission Open 2023-2024
We believe in enabling an individual to develop himself into a complete human being
It is with great pride & pleasure that we present within these covers a comprehensive portrait of the Don Bosco Public Schoolfirst time in Gwailor. The School is a progressive, child centered, co-educational private school, committed to providing education for all its students. These School strives for educational innovation, and academic excellence .

The learning process is seen as one that is both challenging and enjoyable. We believe education should foster creativity, independent thinking, exploration, and experimentation as life long process. Our students are encouraged to develop sound ethical values – kindness, respect, and integrity are instilled within a safe and nurturing environment.

Our aim is to develop students who are aware, socially responsible, creative clear thinking, explorative, and with good self management and interactive skills. This school's child centered philosophy allows children to learn through play by exploring their environment at their own developmental pace.

The Don Bosco public School , has got the permission from the Government of Madhya pradesh. Affiliation No - 40211103 will be affiliated to the CBSE Board.

Don Bosco is defining a new type of education. we welcome you to our school; join us as we advance to new frontiers of knowledge and education with a foresight to make our students as the future responsible officers of our country.
Strategy
Experimental and novel thought processes are the essence of the learning activities in our schools. The students are nurtured with the foresight of giving them that extra leap to stay ahead of their peers in today's competitive world. The warm and caring atmosphere enables the staff and students to bloom to their fullest in their best hues. We believe that every child is a gifted bundle of talents. Thus we follow the 'Child Centred' system whereby we discover, nurture and polish their strengths and help them overcome their weakness.
The basis of all the activities and functions is kindness, respect, integrity and patriotism. The teacher fulfills the role of a facilitator by motivating, encouraging, guiding and assisting children in learning effectively. We keep abreast with the latest developments and modifications in the field of education. Learning has never been restricted to classrooms only. The entire school has regular field trips, celebrations of traditional and national festivals, etc form an unending landscape – playing the role of a teacher!
Designed By : Markestein Technology Solutions